logo image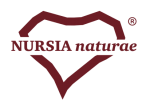 This year Nursia Naturae decided to produce a range of products which are the excellence of the territory.Our choice is to promote and publicise our products highlighting the quality and the typical features, traceability and speciality.
Saffron, in the heart of Monti Sibillini, is a plant largely widespread  in this region since XII century.
During that period it  was used for dyes. Today is very popular for its culinary properties.
The famous lentil from "Castelluccio di Norcia" is  appreciated everywhere. Whatever  we selected is biological and PGI ( Protected Geographical Indication).
Spelt from "Monteleone di Spoleto" is another excellence from our territories. It's a variety of Triticum Dicoccum, the only cereal with DOP certification in Europe.